MESSAGE
Since its foundation, MOBCAST has been embracing changes of media industry, which always is used to move people's heart, as a chance and has been persuing to create value of contents in possibility of new medias such as smartphones.
MOBCAST GROUP is, and will be trying to deliver impress to more people in more various ways. We define our mission is to deliver great user experience that is full of surprises by most efficient means, without being stereotypes.
By founding MOBCAST HOLDINGS, we will lead the era by maximizing all kinds of potential talents that can be connected to entertainment industry and delivering them to users, through optimizing medias, finances and business models.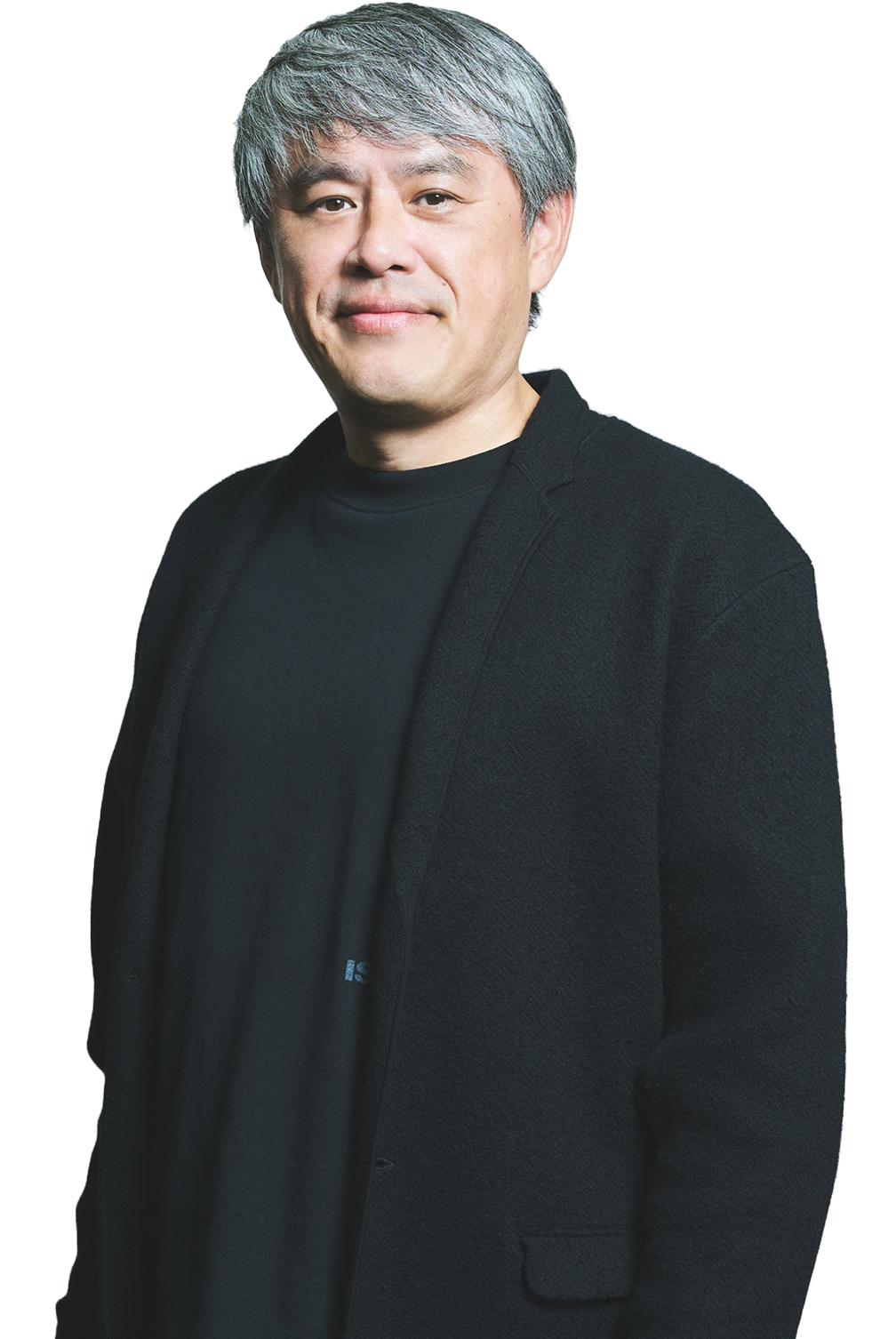 VISION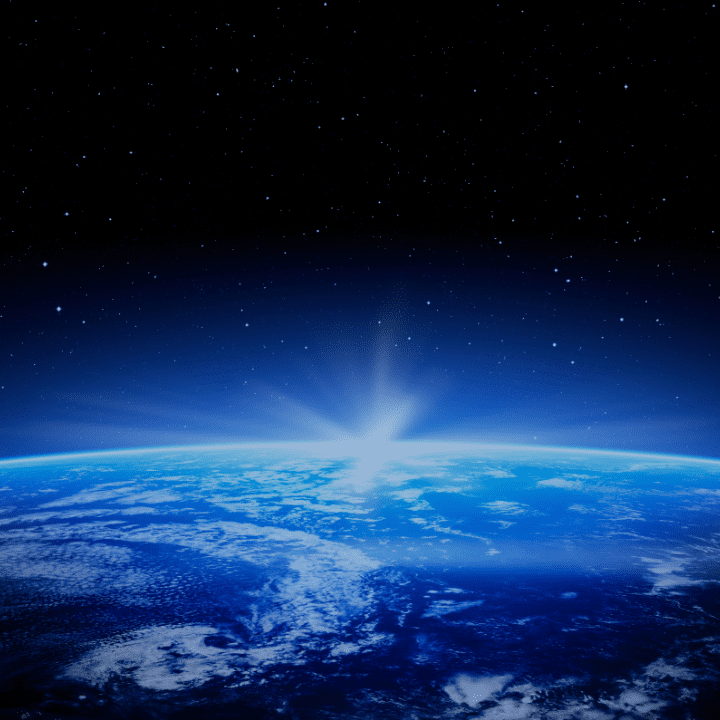 Injecting innovation into
Japan's
entertainment industry
and exciting
7 billion people
around the world.
GROUP
STRATEGY
Promotion of Co-creation Management with Creators
Creating new intellectual property (IP) together with creators to achieve sustainable group circulation.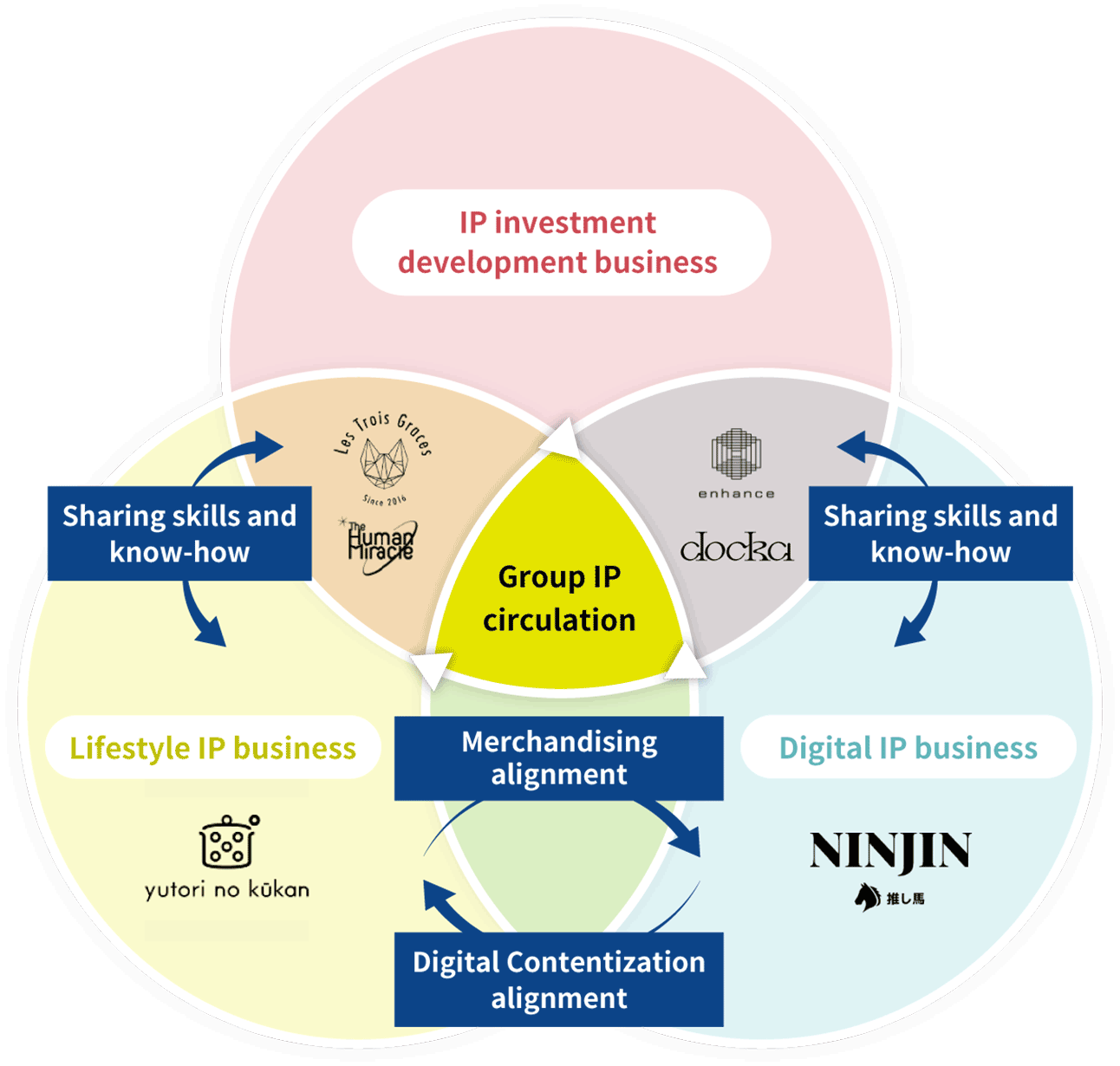 Core businesses
IP investment development business

Investment in IP and companies that own IP and Support for expanding IP value

Click here for details

Lifestyle IP business

Creating and producing lifestyle IP that enriches everyday life, such as kitchen goods and apparel

Click here for details

Digital IP business

IP creation and IP production in the social game, metaverse and Web 3.0 areas

Click here for details
GROUP
Holding Company
MOBCAST HOLDINGS INC.
Mobcast Group RepresentativeKoki Yabu

Formulation and management of group strategies and growth strategies, Possession of entertainment content IP and brands
Subsidiaries
X-VERSE Inc.
President
Satoshi Banno

IP creation and IP production in the social game, metaverse and Web 3.0 areas

YUTORI NO KUKAN Co., Ltd
President
Shimpei Kurihara

Lifestyle suggestions centered on cooking recipes, manufacture and sale of kitchen miscellaneous goods

Mobcast Financial Inc.
President
Mikihiko Kazuma

"IP acquisition" through M&A and financial advisory services for corporate revitalization projects

Mobcast Agent Inc.
President
Toshiharu Satake

As agent for mobcast group, IP Expansion of "IP value" through alliances with various businesses
ADVANTAGE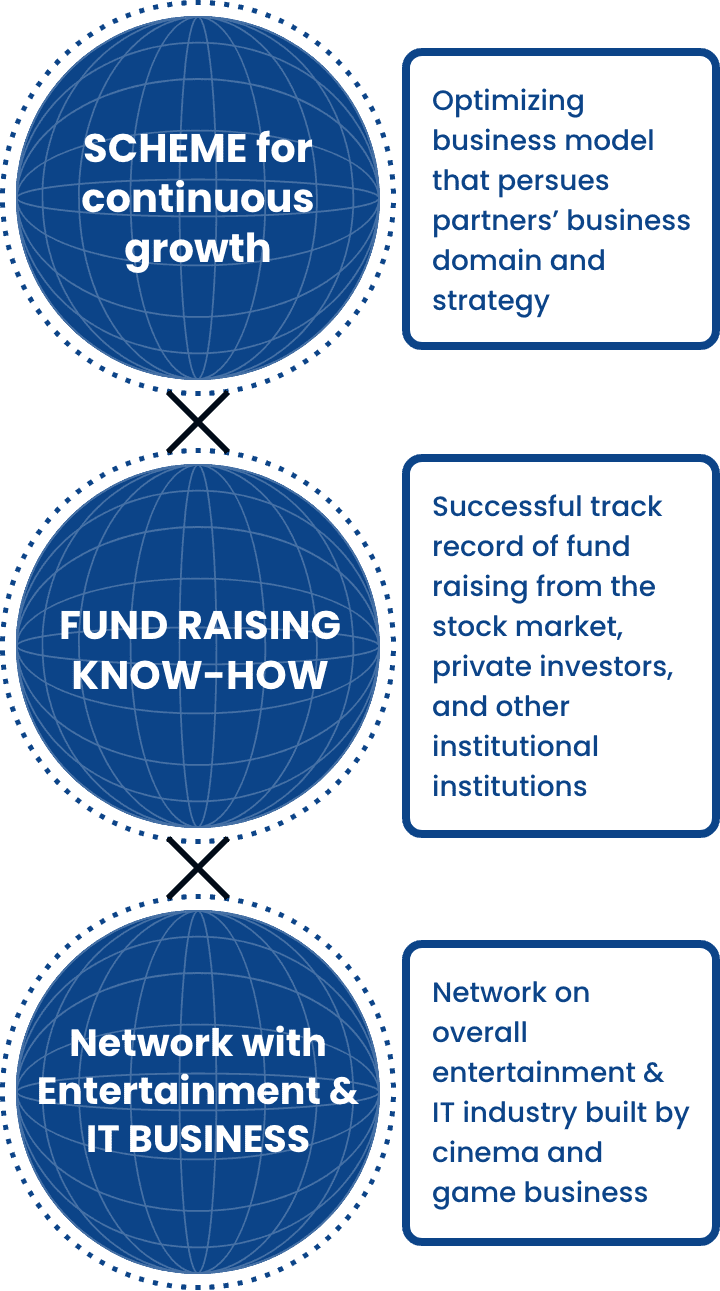 COMPANY
PROFILE

Company name

MOBCAST HOLDINGS INC.
Headquarters

Step Roppongi 4F, 6−8−10 Roppongi, Minato-ku, Tokyo

Representative

Koki Yabu
Date of establishment

March 26, 2004
Capital

¥1,172,002,000 (as of the end of December 2021)
Overview of business activities

Strategy planning for Group
Group management
Management support for Group companies
Investment and M&A, etc.