Injecting innovation into Japan's entertainment industry and exciting 7 billion people around the world.
The development of the internet and the evolution of technology has impacted every industry, forcing services to evolve. Even within the Japanese entertainment industry, celebrities and creators have developed their own services, and with increasing opportunities for provision of such services to customers and fans, a new age of individuality has arrived.

In this new age, success is determined by individual skill (capability).
However, the systems allowing this to take place are lacking. We believe that an environment enabling people to create and share excellent content is necessary.

At MOBCAST HOLDINGS, we are creating new value in the form of intellectual property and brands that Japan can be proud of, while also supporting businesses and content creators using our three strengths (scheme for continuous growth, fund raising know-how and network with entertainment business) to achieve expansion on a global scale, promote innovation in the Japanese entertainment industry, and encourage further development.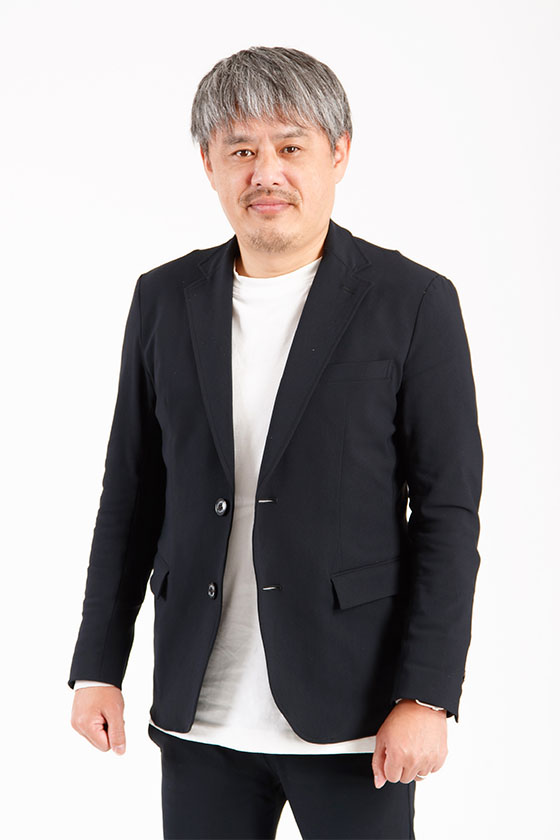 Company President and CEO
Koki Yabu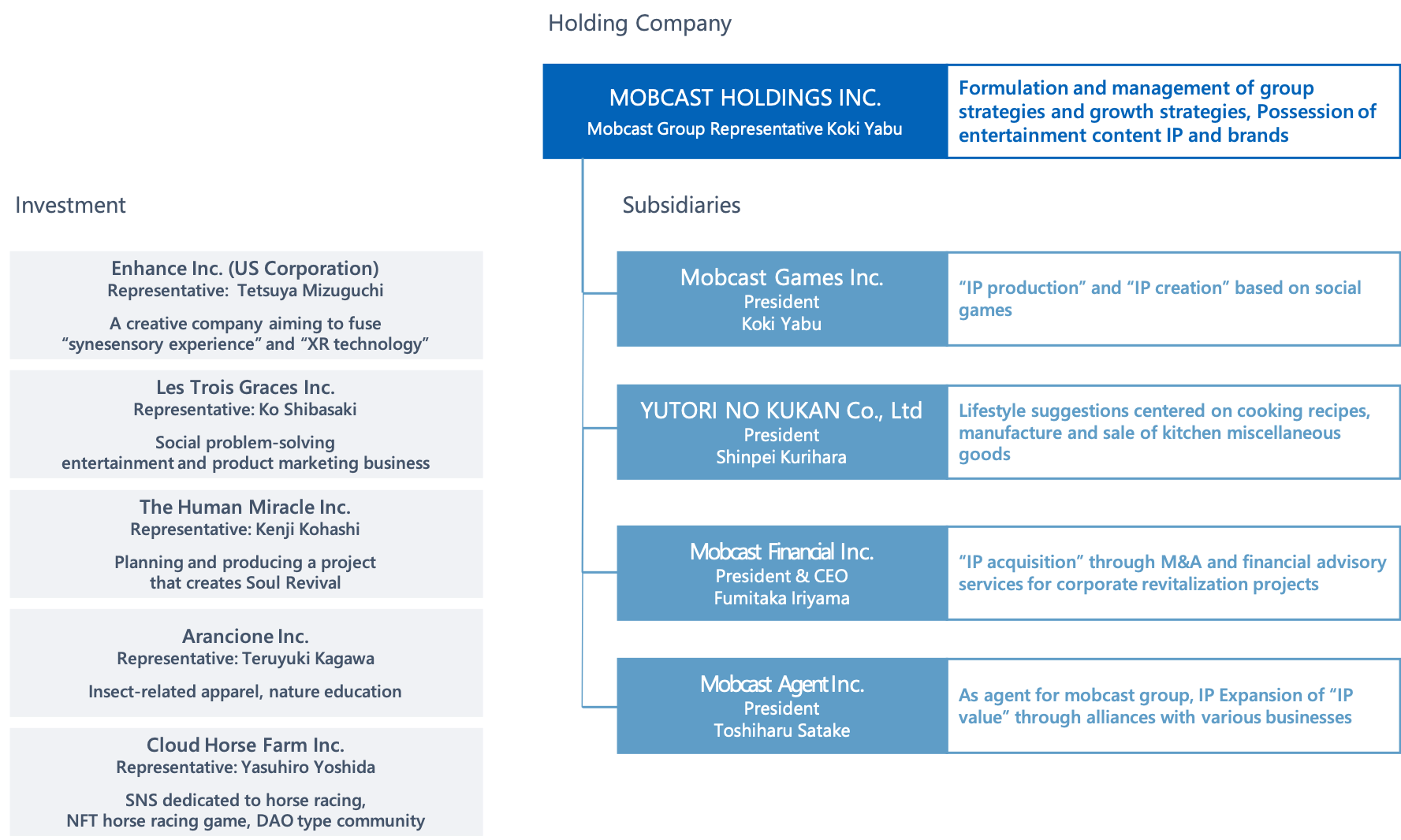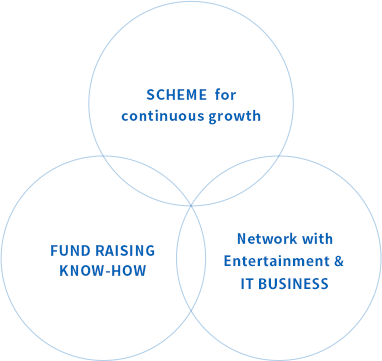 SCHEME for continuous growth

・Social Game PF "mobcast" specializing in sports
・Co-Development model with JPIP and large Chinese capital
・Maximizing sales and minimizing risks utilizing MOBCAST brand
FUND RAISING KNOW-HOW

Successful track record of fund raising from the stock market, private investors, and other institutional institutions
Network with Entertainment BUSINESS

Connections with top level professionals in various industry
Company name
MOBCAST HOLDINGS INC.
Headquarters
Step Roppongi 4F, 6−8−10 Roppongi, Minato-ku, Tokyo
Date of establishment
March 26, 2004
Capital
¥2,171,757,000 (as of the end of December 2017)
Overview of business activities
Strategy planning for Group
Group management
Management support for Group companies
Investment and M&A, etc.